An Evening With a City Gent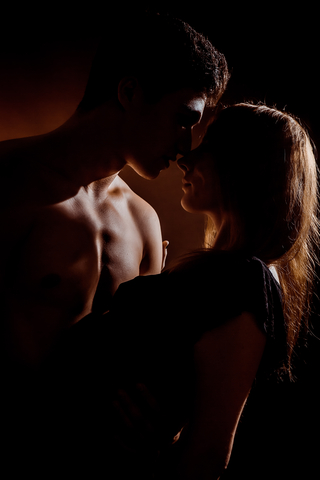 Working with Elite VIP Models means that more often than not, I'm living the high life in London. One evening I'll be dancing the night away at one of the city's best clubs; the next sipping champagne in the back of a plush limousine. Sharing these kinds of experiences with the men of London is always really fun too. Which brings us to one of my favourite clients – Simon, the city businessman.
I first met Simon a year ago, where I was hired to accompany him to a party in a London hotel. Being an Ultra VIP Model, I'm exclusively available to regular clients – so I get a chance to build a really special relationship with many of them. Since our first meeting I've met up with Simon a number of times, and learnt that he's a man of very specific tastes. He only wants the best – which is why I'm so flattered to be his favourite escort. When you know that you're meeting the highest of standards, you feel so confident. Anyway, back to our night out in London!
Simon had decided to pull out all the stops that evening, splashing out on the luxury chauffeur car hire service. The limo picked him up from his apartment in Chelsea and as he got in, he complimented me on my recent photo shoot. Seeing my confused face, he laughed and explained. He'd spotted me in a fashion magazine a few weeks previously, and hadn't been able to resist booking me for one of our nights of fun. I smiled at him. Working as a professional model alongside escorting has its benefits – you can brighten up a client's day even when you're not with them! We opened the complimentary bottle of champagne and begun to catch up, the atmosphere already heavy with anticipation for what the rest of the night would bring.
Soon though, we reached our destination – one of the city's most exclusive restaurants. Normally we'd have to wait weeks for a table, but the agency had put their connections to good use and secured us a great table. As we indulged in yet more champagne with our food, I dragged my stiletto-clad foot along Simon's leg. He always likes it when I'm a little bit cheeky in public, and it's a side of myself I love to explore. I'd also worn Simon's favourite dress of mine – a slinky black number that clung to my curves. Judging by his reaction, I was doing everything right!
After our meal, we then went back to Simon's apartment. He's a busy guy, and likes to use the time at the end of our dates to totally relax and unwind. Making our way to his bedroom, I kicked off my high heels and reached around to unzip my dress. As I did though, Simon's hands caught my own. "Let me take care of that," he said, pressing a kiss to my neck. My dress fell to the floor and Simon saw the matching black underwear I was wearing underneath, letting out a low whistle. He pulled me down onto the bed with him, kissing me passionately. While I won't tell you exactly what happened during the rest of our date, you can be sure that Simon was totally satisfied.