London Escorts Reveal What a Day in Their Life is Like

Get to Know Our Gorgeous Models
Want to know what a day in the life of an escort is like? Then let our girls tell you all about their encounters!
Looking for a hot date in the capital tonight? Then you have come to the right place! We are Elite VIP Models, the leading provider of premium London companions. It's here that you'll be able to find the best high class escort London has to offer you. To whet your appetite, take a look at what goes on in a day in the life of one of our escorts…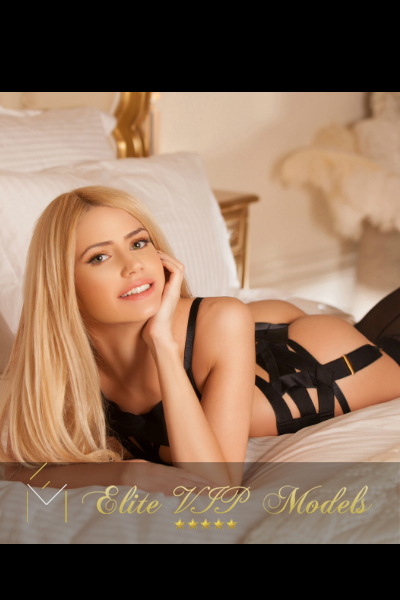 Before an appointment
When an escort is getting ready to meet
a client, she's making herself look gorgeous with him in mind. "After all," one of our most popular escorts says, "it's so important to make a good first impression on a client, particularly if you're meeting him for the first time." They take their time getting ready, slipping on something sexy over matching underwear, and making sure that there's not a hair out of place.
Meeting the client
After they've made themselves look beautiful, it's time to meet their client. Our escorts can meet up with their clients in a wide variety of locations, from their homes to lively London bars and hotels. "I make sure that I'm there right on time," one of our escorts says. "I'll always arrive discreetly, so that my client won't feel embarrassed or self-conscious in any way." Aware that each client is different, they will always let him take the lead at first.
Having fun together
Now for the fun part – the appointment itself! "The great thing about being an escort is that every night is different," one of our hottest new arrivals tells us. "One night you could be enjoying dinner at a Michelin star restaurant, the next at one of the hottest new nightclubs in the capital." One of our other escorts says that she loves nights in just as much as nights out. "You can't beat the intimacy of an evening in a man's arms, whether that's at his home or a London hotel."
Exploring their desires
What our escorts love about their jobs is that it really allows them to just have fun and let go. "Once we've gotten to know each other and we've decided what direction the evening is going to go in, we can just have fun and bring out the best in each other". Another of our escorts confessed that she loves to bring her fantasies to life with her clients, saying "I love the climax of appointments, where the only thing we're both thinking about is each other's pleasure."
Our stunning London escorts
Like what our escorts have to say? Then why not meet up with one yourself? Available for incall and outcall appointments all over the capital, they're the perfect companions for men looking for discreet, no-strings encounters in London. With lots of confidence and plenty of experience, these ladies are the most tempting escorts in town.
Book your escort tonight!
Now that you know where to find the hottest escorts in the capital, give us a call today! Our girls are in very high demand, and you don't want to miss out on the babe of your choice just because you didn't book in time!